Labour Management Procedures (LMP)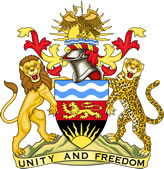 Ministry of Education
SKILLS FOR A VIBRANT ECONOMY PROJECT (SAVE PROJECT)
Labour Management Procedures (LMP)
Disclosure Notice
The Government of Malawi intends to implement Skills for a Vibrant Economy Project (SAVE) with support from the World Bank. SAVE is expected to run for a period of five years from 2021 to 2026. SAVE will be  co-financed through a grant envelope of US$100 million from International Development Association for a period of four years. The Project Development Objective (PDO) is to increase equitable access to market-relevant skills in priority areas of the economy, especially for females and vulnerable youth.
The program consists of 4 Components which are; Component 1.SupportingIncreased access to skills development programs in in higher education; Component 2. Supporting increase in access to TEVET skills development; Component 3. Tertiary education system strengthening, project management, M&E and communications; Component 4. Contingent Emergency Response.
Some Components of theProject shall initiate construction works of low-cost classroom blocks and teachers' houses respectively, using a community led approach where artisans or local contractors shall be hired to assist in construction works.The Ministry of Education has therefore developed Labour Management Practices (LMP) that will help in defining and managing all labour related matters in the course of implementation of this Program.
Objectives of Labour Management Procedures
Delivery of the Skills for a Vibrant Economy Project is expected to utilize the government, private and community human resources which are available at national, district and community levels. The Malawi Government recognizes that sound worker-management relationships, fair treatment of workers, promotion of gender equality and protection of women from gender-based violence (GBV) and provision of safe and healthy working conditions enhances development benefits of a project. It is for this reason that these labour management procedures have been developed for the SAVE project.
The objectives of the labour management procedures are to:
To promote safety health and welfare at work;
To promote the fair treatment, non-discrimination and equal opportunity of project workers;
To protect project workers, including vulnerable workers such as women, persons with disabilities, children (of working age, in accordance with World Bank ESS2 on Labor and Working Conditions) and migrant workers, contracted workers, and primary supply workers, as appropriate'
To prevent the use of all forms of forced labour and child labour;
To support the principles of freedom of association and collective bargaining of project workers in a manner consistent with national law;
To provide project workers with accessible means to raise workplace concerns.
This LMP applies to all Project workers whether full-time, part-time, temporary, seasonal or migrant workers. The LMP is applicable, as per ESS2 to the Project in the following manner:
People employed or engaged directly by PIU to work specifically in relation to the Project;
People employed or engaged by contractors to perform work related to core function of the project, regardless of location;
People employed or engaged by the primary suppliers under this project
Types of Workers to be engaged under SAVE
It is expected that the program will engage the following categories of workers, as defined by Environmental and Social Standard 2 (ESS 2) of the World Bank.
Direct workers: These would include various Program employees and consultants with various specialties and disciplines.
Contracted Workers:These would include such workers like Auxiliary Teachers, Clerk of Works, community artisans and Security personnel.
Community workers:These would be community members engaged to provide community labour for the construction works as decided by Ministry of Education under the guidance provided in the Program Appraisal Document (PAD).
Migrant workers:These are skilled labourers who may not be available in the local area where construction is being undertaken.
Primary supply workers:Only primary suppliers that meet the relevant requirements of this LMP will be engaged.
Key Potential Labour Risks
Significant use of labour is mostly expected to arise from implementation of the sub-projects to do with construction and or maintenance and rehabilitation of facilities. The facilities that will be constructed and or rehabilitated under this project and may need significant labour engagement include but not limited to Classroom blocks/ infrastructure, workshops and laboratories and other essential facilities. However, during operation and maintenance, labour services will also be sought especially from teaching staff, technicians and ground workers and students (though they will not be involved in providing labour).
This LMP identifies a number of risks such as:
Occupational Safety and Health risks during construction and operation;
Risk of communicable diseases including Malaria and Cholera to workforce, students and staff
Noncompliance with labor laws and regulations by the contractors;
Influx of migrant workers;
Gender Based Violence GBV (Sexual Harassment, Sexual Exploitation and Abuse, Rape and Discrimination)
Violence against Children; (Child labor, Defilement, Child Marriage)
Risk of contracting HIV and AIDS and STIs;
Risk of Contracting COVID-19
Risk of exposure to hazardous materials and wastes
Risk of excess exposure to noise and vibrations
Increased competition over resources due to influx of labor
Discrimination and exclusion of vulnerable groups;
Labor conflicts and work conditions
The program will address these risks by undertaking site specific risk assessments and incorporating mitigation measures for the identified risks into the program specific environmental, social, health and safety management plans.
Grievance Redress Mechanism
SAVE project will have Workers Grievance Redress Mechanism (WGRM) to ensure that workers have the ability and opportunity to lodge complaints or concerns, without cost, and with the assurance of expedited and satisfactory settlement of disputes that may arise during the implementation of the program. All workers under the program will be informed of the WGRM and the procedures that will be involved. All workers, Institution's project management team (IPMTs), community members and Contractors will have to be informed and involved in the development of WGRM within their systems.
The general public is therefore being informed that copies of the Labour Management Practices (LMP) are available at Ministry of Education Headquarters.
For further information, please contact
CONTACTS
The Principal Secretary
Ministry of Education
P/Bag 328
Lilongwe
Attention: Dr LevisEneya, Director for Higher Education. Emails:This email address is being protected from spambots. You need JavaScript enabled to view it. This email address is being protected from spambots. You need JavaScript enabled to view it.